GOOD DRILLS IS USED BY OVER 3OOO PLAYERS INCLUDING D1 AND NBA
The Good Drills E Book 
Your companion guide to Good Drills. Focussing on one thing: Your path to effortless and extraordinary performance.
HERE ARE SOME OF THE DM'S WE'VE BEEN GETTING...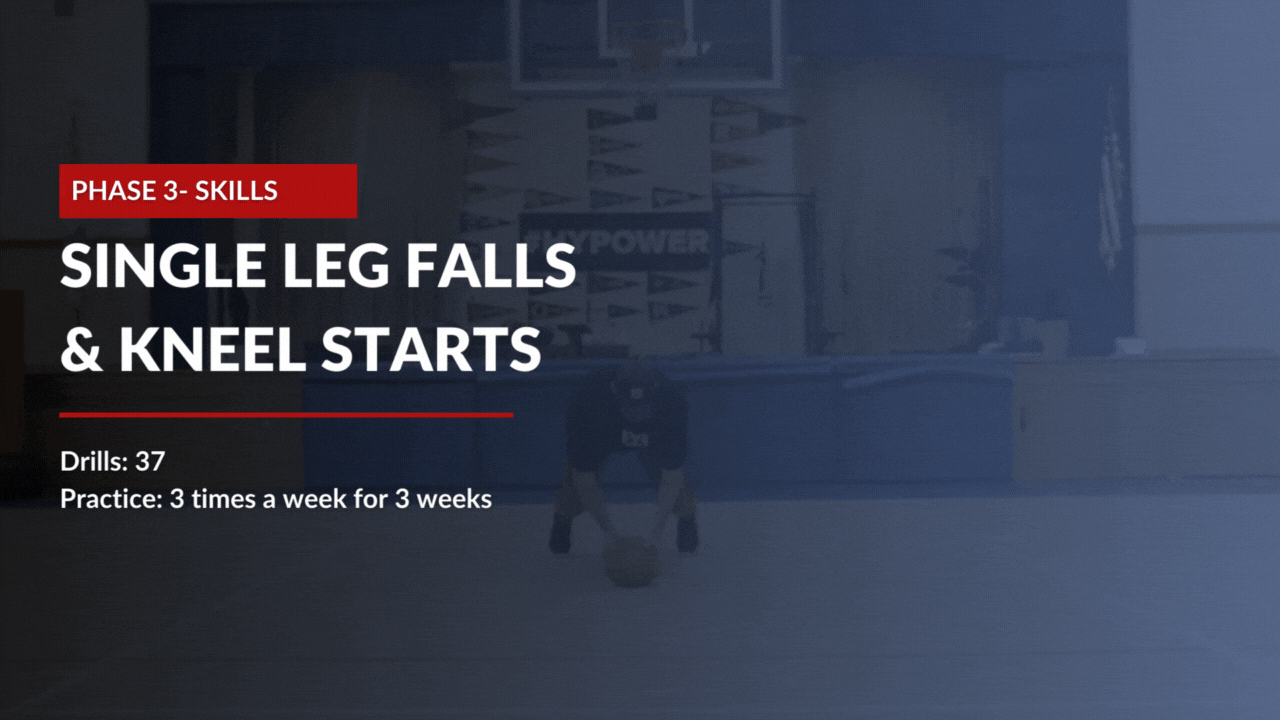 Jump Higher, Score More And Become Effortless With Good Drills
To the dedicated athlete,
​
The Good Drill System is like having a "cheat code" that transforms average players into world class performers - and gives them an edge over the competition. 
​
It's helped thousands of hoopers who couldn't dunk, turned the ball over with bad passes and froze with fear on game day... They took these inside secrets and now dominate... week in week out. 
​
It has NOTHING to do with fancy equipment, spending countless hours in the gym and gimmicky workouts...​
​
We give you the knowledge and resources that build your STRENGTH and SKILLS to improve your dribbling, shooting, jumping, finishing, speed and movement. 
​
The Good Drill System is the key that unlocks the door to D1 basketball. 
​
My name is Bobby Whyte... I used to be a struggling athlete, desperate to make a college team and I was on the verge of giving up. 
​
I put in tons of work... 
​
Practiced shooting for hours and tried to get better every day.
​
​But in games I didn't have the confidence to take the shots I wanted to... 
​
I was always the one turning the ball over with bad passes...
​
My jump shot was inconsistent and just never felt right... 
​
The fear of messing up and disappointing my team mates screwed with my mind.
​
Then one day I STOPPED listening to other people and started questioning everything my coaches were teaching...
​
Instead I spent months studying how Jordan, Kobe and Lebron became the GREATEST players on the planet. 
​
And in less than a year... I went from being a BUM to playing PRO basketball.
​
I turned the traditional training model upside down - breaking all the rules and freed myself up from the grind of "reps and drills".
​
And for the last 12 years I've taught this system to thousands of athletes in 54 countries and helped them transform their game. 
​
I've trained Gatorade players of the year, McDonald All Americans, D1 Athletes and NBA Players...
​
AND NOW IT'S YOUR TURN!
​
This new approach is something you've probably never even heard about. 
​
All you need is your phone, an internet connection and a ball... 
​
And by following our 3-Phase-System in only 4 sessions a week... 
​
You'll be more athletic... Move faster... Jump higher... Dunk more... And dominate games.​
HERE'S WHAT HOOPERS ARE SAYING ABOUT GOOD DRILLS...
HERE'S EVERYTHING YOU WILL DISCOVER IN GOOD DRILLS
First off... this isn't your typical "basketball program..."
​
...You won't find any fluff that does nothing to help your goal of becoming a great basketball player. 
​
...It has everything you need to improve your balance, power and agility so you can shoot sharper, jump higher and dunk with insane confidence. 
​
Here's What's Inside And How It Will Help You Dominate The Game: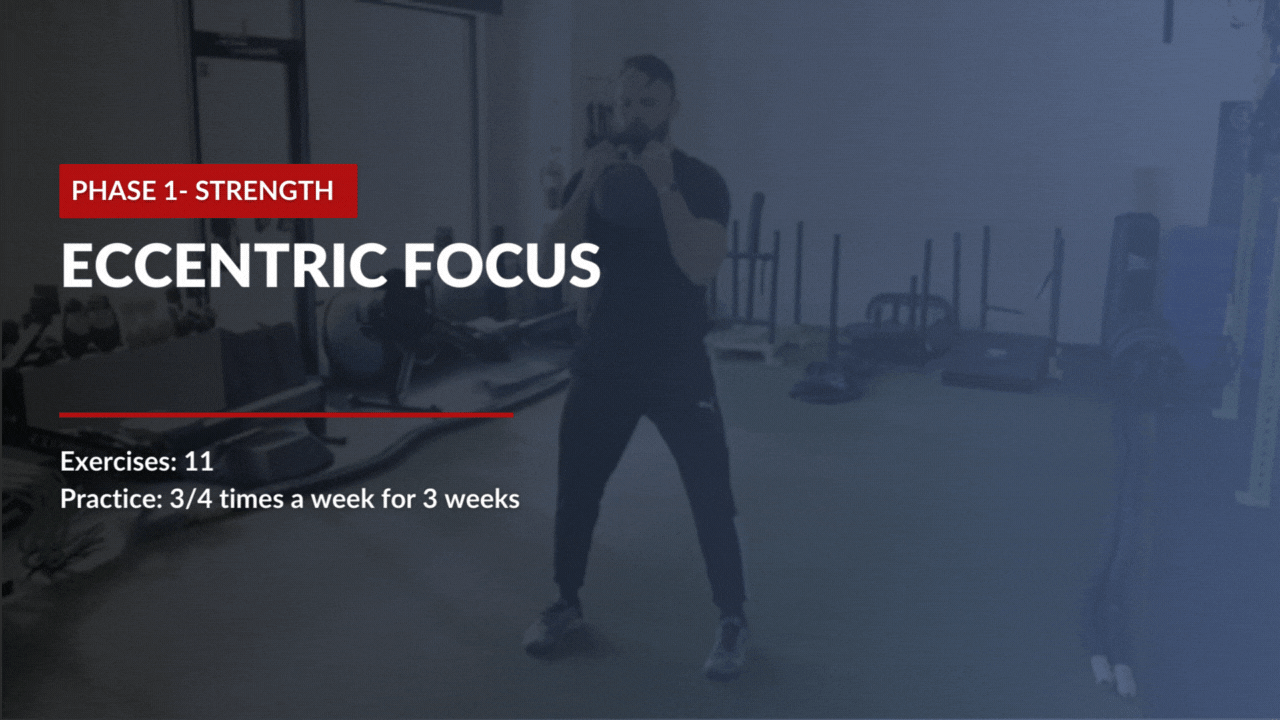 Want to develop POWER on the court?

Discover the key to improved sports performance with the Eccentric Focus Method that helps you produce more force in less time.

Improve your ability to create more force

and control your body on the court.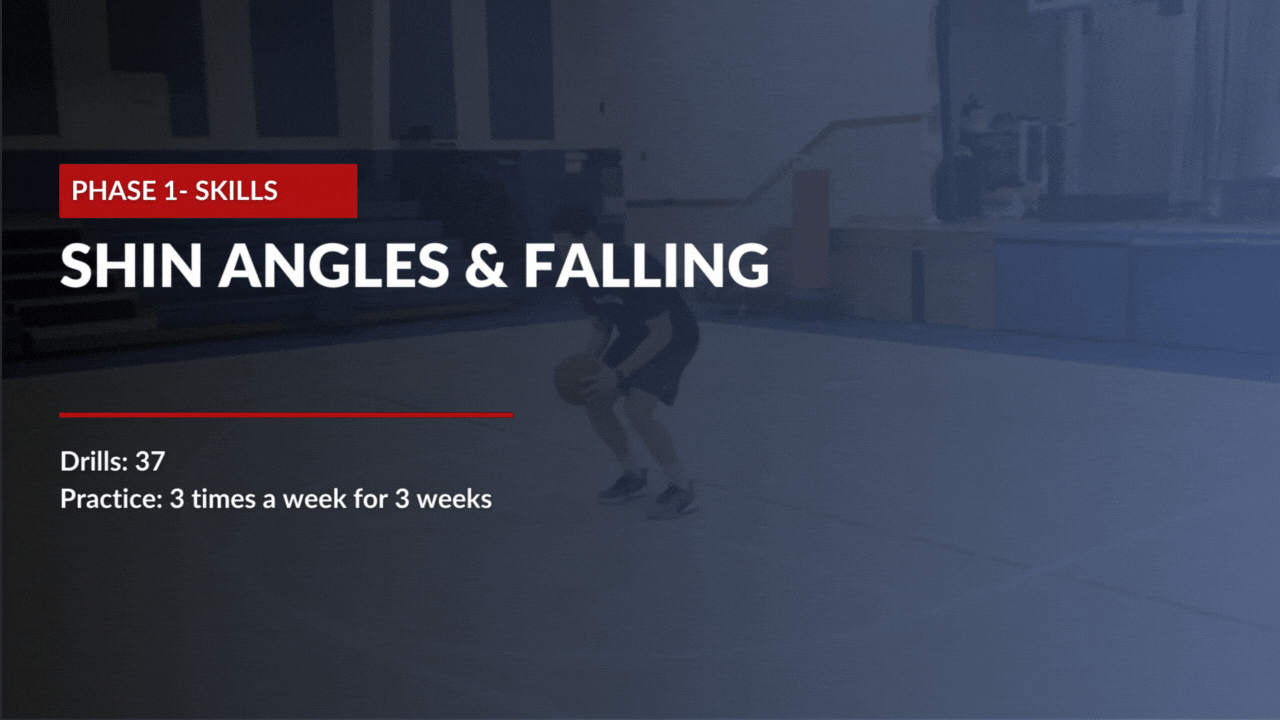 Tired of coaches telling you to PLAY NOW, without explaining how to do it?

We'll open your eyes to

a new way of training

and give you the positions to be successful.

Learn how to access the athletic posture

that allows the best players to develop lightening speed and leave defenders in the dust.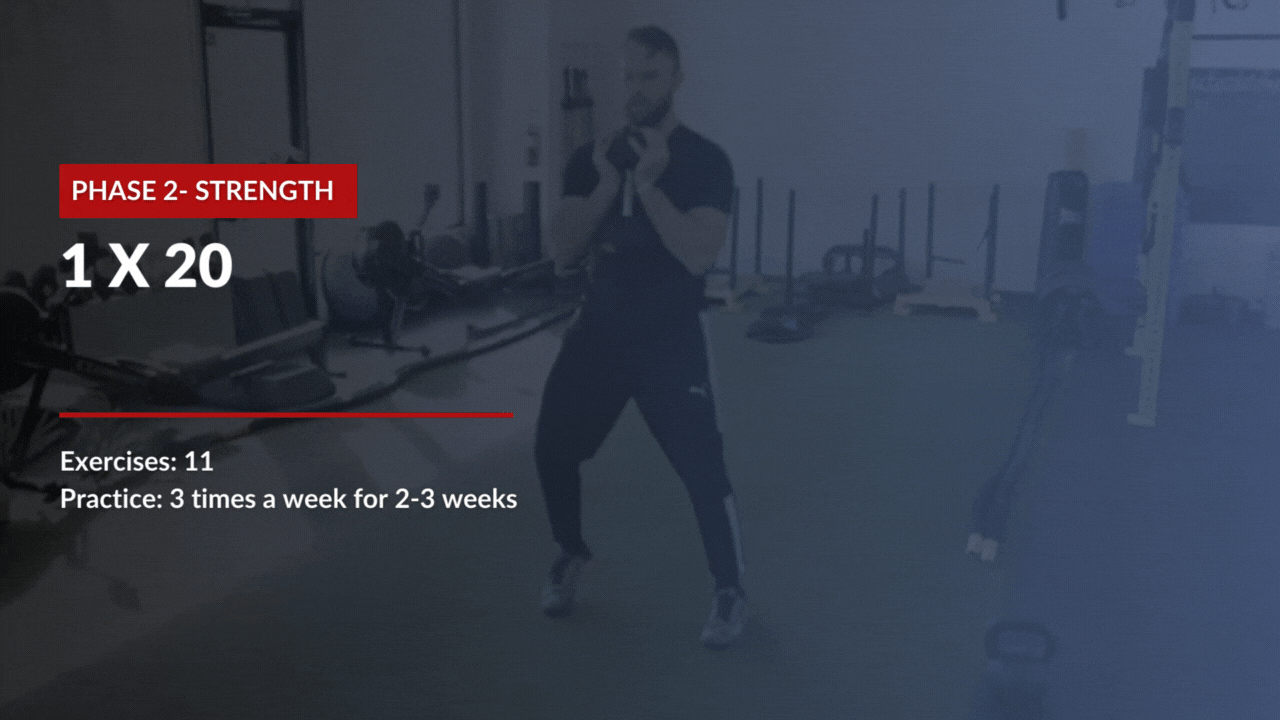 Feeling bogged down by heavy weights and long training regimens?

We'll help you train like a basketball player, and not a bodybuilder!

Used at Division 1 and NBA level

the 1X20 improves muscular endurance and restores the central nervous system to the point where it can perform at it's highest level in just 30 minutes per session.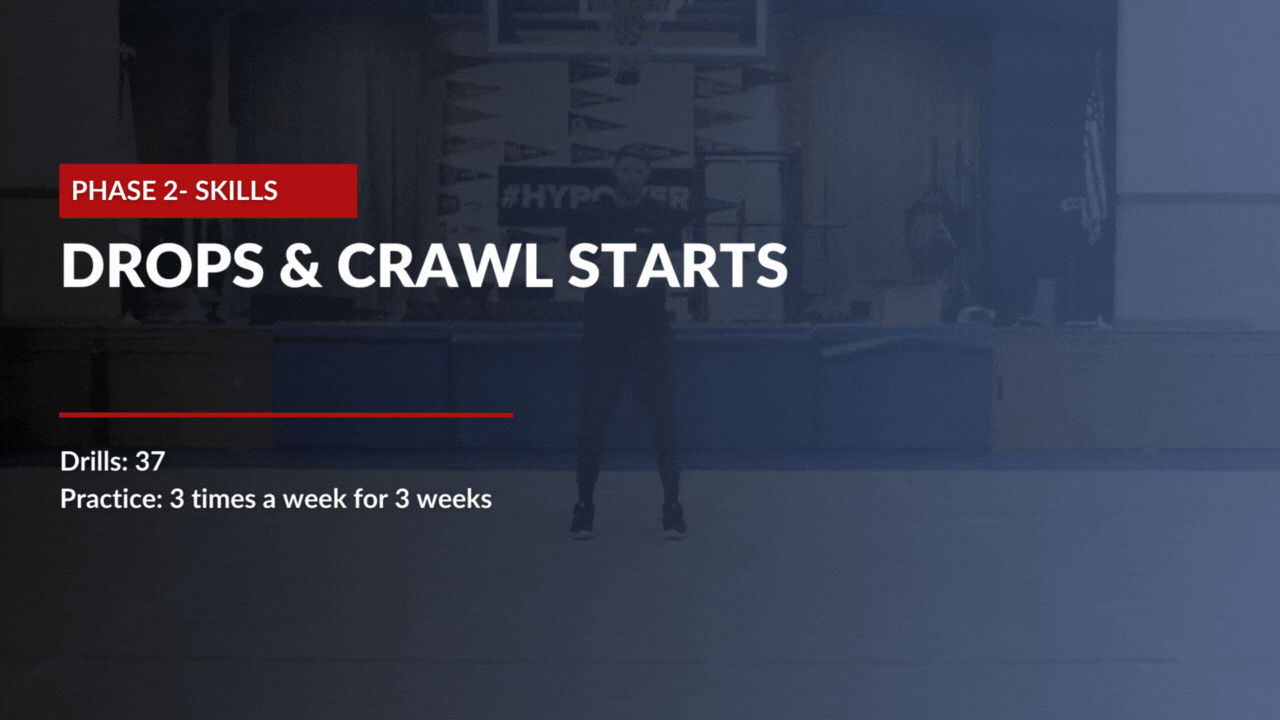 Struggling to finish around defenders?

Phase 2 will force you to train at the edge of your ability - challenging you to finish plays like never before!

Learn to take the brakes off in your game.

Move faster, more effortlessly, and play with the freedom to create.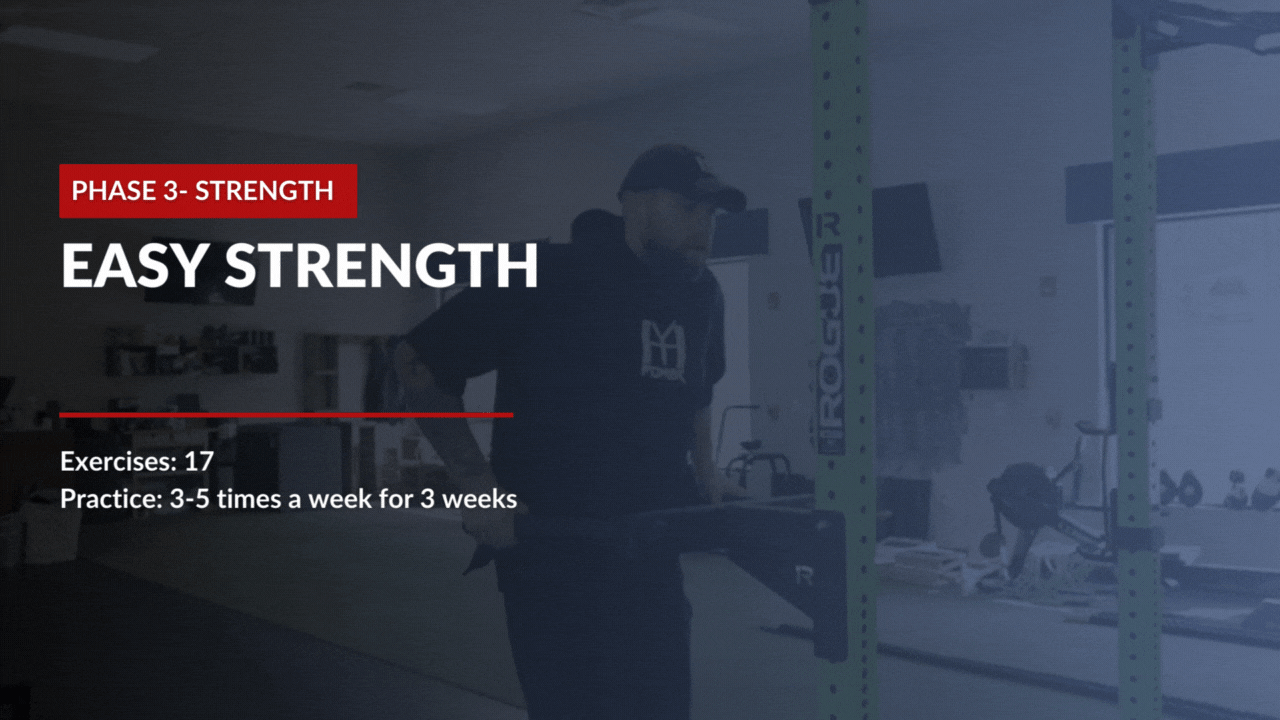 In just 2 weeks you will learn how to take your maximum strength to new levels.

The Easy Strength Model is simple and efficient, with no added fluff or wasted time.

See massive results with no added fatigue...

Without spending hours in the weight room hammering out reps.
The key to dominating the game the way the pros do!

How to take control of your training and develop the unique skills that will separate you from the pack.

Unlock your creativity and discover the blueprint

that will last you a lifetime and take you to the top of the game.
The Only Program You Will Ever Need To Become An Instinctive Killer On the Court 
We put everything we've learned over 15+ years of amateur and professional basketball - all the psychology, drills and workouts we've developed - into this program, so that you can learn from us and shortcut the path to greatness.
Everything you need to 10X every aspect of your game in 6 weeks or less.
Get access to every tool &  training plan we give to our in-person athletes.
Follow the system and see your bounce, speed, skill and strength take off.
So you become known as the hooper who turns heads and people wonder how on earth you improved so fast.
By training 'the right way' you'll learn to rely on your instincts rather than overthinking.
Work with gravity so you jump higher and accelerate faster than you ever thought possible.
You will be able to apply the strength created in the weight room on the court (where it matters). 
We give you every drill with the unique ability to make it your own so you progress for years to come.  
Good Drill Community where you'll talk shop, get help and the chat goes 24/7
So We Decided To Throw In The Sickest Bonus Possible...
You'll receive brand-new drills and exercises every week that you can implement into your program immediately…
​
You'll get in-depth education on our principles, helping you understand exactly what you need to succeed. 
​
You'll be the first to get our new niche programs including dunking, shooting, speed and positional programs plus much more…
The Total Value For Everything You Get Inside The Academy Is $1610
We Want To See You Have Your Best Season Ever...
We Want To See You Have Your Best Season Ever. So We Decided To Throw In The Sickest Bonus Possible. When You Join Today Your Order Will Include The Academy...
Simple 3 Phase Strength Program: 
Our 2x5 full-body plan offers you everything you'll need to ensure that your strength, speed and explosiveness continue to grow with your game. 
Exclusive Access To Our Private Discord 
You will talk shop, get questions answered by Good Drills certified coaches and the chat goes on 24/7. We have channels for Weight Room, Pain & Injury, Skills Training, Basketball IQ Concepts, Mindset and more...
The Vault 
This is the spot where we upload regular new drills, training concepts and ideas to improve your training experience.
Total Value Of Everything That's Included $1610
When you join today your order will include...
For a limited time we are giving you access to every program  we've got when you buy Good Drills today. This includes: The Academy and Exclusive access to our Private Discord.
​
If you decide to continue after 30 days you will be automatically billed $27/month for the lifetime of your membership.
​
WE DON'T REFUND BECAUSE WE DON'T LET YOU FAIL! 
FREQUENTLY ASKED QUESTIONS
Who is this for?
​
This is for anyone who wants to take their basketball game to the highest level possible. High school players, college players, Division 1 players, professional athletes and coaches have all bought the Good Drill System and told us it changed the game for them. 
What are Good Drills?
​
The Good Drill System uses a 3-Phase strength and skills approach with strategic exercises, tempos, and reps/sets to target your explosive muscle fibres and build the necessary skills to help you become an ELITE basketball player. On the court, you'll just need a ball and a hoop.
Do I need any equipment?
​
For the strength portion of this program, all you'll need is access to some free weights – dumbbells or kettlebells. No machines necessary. If you don't have access to weights, this program works just fine using your bodyweight.
Do you offer more in depth help?
​
Yes. Nothing was held back while creating this program but for the athletes that want further assistance we offer opportunities to "upgrade" your order. We have a private 1 on 1 mentorship if you want personal support with the program. Email [email protected] for the details.
How long is the program?
​
The Good Drill System is a 6-9 week, 3-5 days per week program that will take your strength, speed, vertical and skills to new heights. What we offer is a blueprint that will guide your training for years to come. Each strength and skills workout will last around 45 minutes, for a total of 1.5 hours/day.
When I complete Phase 3, what next?
​
The system was designed to teach you how to train yourself. Each strength phase can be done as a complete program. You can go back to any phase and run it for an entire year if you want! You will continue to get stronger. Everything you need to get better for years to come is in Good Drills. 
How is this different from other programs?
​
It works. We have a proven track record with hundreds of mind blowing testimonials from players who totally transformed their game with the Good Drill System. Other programs treat athletes like robots and don't train you in a way that carries over to the game. Good Drills transforms athletes into creative players with the ability to rely on their instincts. 
I want this, what exactly am I getting?
​
You are getting instant access to the Good Drill System in our online learning portal that you can access from anywhere and at anytime. Your program includes the Good Drill EBook, Start Point Measurements Toolkit, Strength & Skills Video Library, 3 Phase Strength Program and our 3 Phase Skill Program.
How can I cancel my subscription?
​
If for any reason you want to cancel your membership subscription, you can do so from within the members area or you can email [email protected] anytime and we will take care of that for you. Note, if you cancel you lose access to the content right away, the system doesn't wait until the end of your billing cycle to remove you. 
Is there a guarantee?
​
No. All course and subscription fees are non-refundable. No refunds are given for any reason. 
Order now
​
Oder the program and all the bonuses for just $27.00 today
We help hoopers dramatically improve every aspect of their game so they can dominate.
This site is not a part of the Facebook website or Facebook Inc. Additionally, This site is NOT endorsed by Facebook in any way. FACEBOOK is a trademark of FACEBOOK, Inc.
We can not and do not make any guarantees about your ability to get results with our ideas, information, tools, or strategies. What we can guarantee is your satisfaction with our training. You should know that all products and services by our company are for educational and informational purposes only. Nothing on this page, any of our websites, or any of our content or curriculum is a promise or guarantee of results, and we do not offer any legal, medical, other professional advice. Any results referenced here, or on any of our sites, are illustrative of concepts only and should not be considered promises for actual or future performance. Use caution and always consult your medical or professional advisor before acting on this or any information related to a lifestyle change or physical activity. You alone are responsible and accountable for your decisions, actions and results in life, and by your registration here you agree not to attempt to hold us liable for your decisions, actions or results, at any time, under any circumstance.
Good Drills Copyright 2022 - All Rights Reserved
HERE ARE SOME OF THE DM'S 
WE'VE BEEN GETTING...
This site is not a part of the Facebook website or Facebook Inc. Additionally, This site is NOT endorsed by Facebook in any way. FACEBOOK is a trademark of FACEBOOK, Inc.
You can cancel your membership anytime. See terms below.
CLICK THE BUTTON ABOVE TO LOCK IN YOUR SUCCESS NOW!
3 Phase Skills Program: 
Designed to unleash your skill set and inspire creativity, our goal is to open your mind to a new and more effective way of training.
Bodyweight Bounce Program: 
Perfect for getting in shape for your upcoming tryouts. It can also be used for coming off of injury or a simple way to add a couple of inches to your vert and become strong.
Effortless Dunk Program: 
While the Good Drill System gives you gains in your ability to jump higher, this program takes the specificity up a notch. The workouts and program are structured in a way that's more suited towards building a better vertical jump and dunking ability.
Weekly Live Zoom Workshops: 
Q&A with some of the greatest coaches and trainers in the game. 
Start Point Measurements Toolkit: 
This is the key to measuring and tracking your progress.
The Classroom 
New exclusive content uploaded weekly. The goal is to give you a deeper understanding of all our methods and principles.
In Season Strength
Maintain all of the gains in your strength, power, speed, and vertical jump that you made in the off season, and your skills on the court. This is to keep you performing at your best athletically throughout the season and continue progressing where you left off once the season is over.
WHAT IS THE GOOD DRILLS SYSTEM?
Best-selling Coach/Author, Certified Trainer - Bobby Whyte has transformed basketball players in more than 54 countries worldwide into high performing, scholarship and NBA level players using his new and unique training methods
You'll get FREE Access to monthly Q&A calls, hosted on Zoom, with some of the top coaches and trainers in the world…
​
You'll get our mindset programs where we tackle the mental side of the game and unlock your true potential.
​
Private Discord group, where you can hang out with players just like you from all over the world who made the same decision as you…